Home Film My Art Art Other: (Travel, Rants, Obits) Links About Contact
---
American Cinema of the 1950s
This page provides information on the course, American Cinema of the 1950s, taught by Fred Camper at The School of the Art Institute of Chicago, September 4 - December 11, 2012.
---
This film course meets at the Gene Siskel Film Center on Tuesdays from 6:00 PM until 9:30 PM, and is also open to the public at the normal admission fees. A brief introduction will precede each screening, with a lecture to follow after a break. For those not enrolled in the class, attendance for the lecture is of course totally optional. All these films will also be screened on the previous Friday or Saturday; check the Film Center schedule for details.
This screening list admittedly does not reflect the full diversity of American Cinema of the 1950s. There are no documentaries, no political films, no home movies. It is really a course in 1950s Hollywood cinema, with one avant-garde program. Other types of cinema will be at least mentioned in class. You can also view the full course syllabus.
SCREENING LIST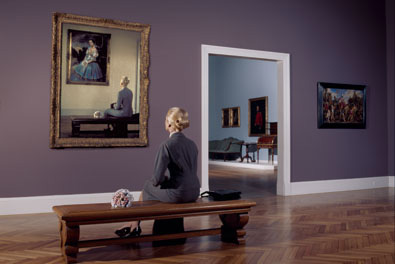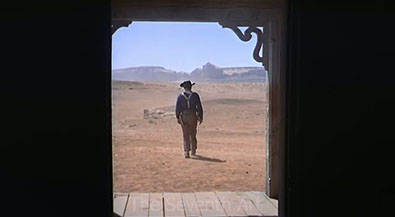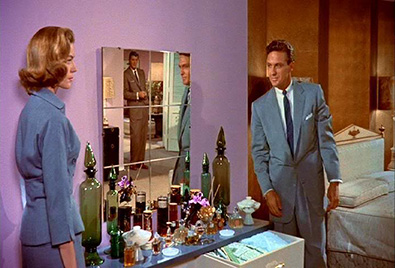 Above stills: Vertigo, The Searchers, Written on the Wind.
September 4: Touch of Evil (Orson Welles, 1958)
September 11: The Searchers (John Ford, 1956)
September 18: Kiss Me Deadly (Robert Aldrich, 1955)
September 25: Vertigo (Alfred Hitchcock, 1958) Please note: Vertigo will be screened in a rare original IB Technicolor release print. If you have only seen one of the recent restorations, or seen the film on DVD or other video, you haven't really seen it. The sound in the most recent restoration was badly redone, and this is a film that especially depends on the "look" of IB Technicolor. The pre-screening will be Friday, September 21, at 6 PM.
October 2: Gentlemen Prefer Blondes (Howard Hawks, 1953)
October 9: The Girl Can't Help It (Frank Tashlin, 1956)
October 16: Fixed Bayonets (Samuel Fuller, 1951)
October 23: Nightfall (Jacques Tourneur, 1957)
October 30: Rebel Without a Cause (Nicholas Ray, 1955)
November 6: Bigger Than Life (Nicholas Ray, 1956)
November 13: Some Came Running (Vincente Minnelli, 1958)
November 20: All That Heaven Allows (Douglas Sirk, 1955)
November 27: Written on the Wind (Douglas Sirk, 1956)
December 11: Glimpse of the Garden (Marie Menken, 1957); The Very Eye of Night (Maya Deren, 1959); Anticipation of the Night (Stan Brakhage, 1958); The End (Christopher Maclaine, 1953)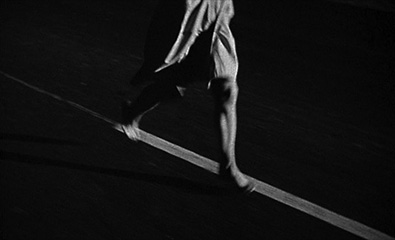 Above stills: Kiss Me Deadly, Fixed Bayonets, Touch of Evil
---
Home Film My Art Art Other: (Travel, Rants, Obits) Links About Contact