Here Fred Camper's art in reproduced Web versions, including "Accretions" and "Adjacencies" and "Permutations," and writing by Fred Camper on art, photography,and film, including articles on Claude Monet, Stan Brakhage, Robert Breer, Kenji Mizoguchi, Ernie Gehr, Andy Warhol, Orson Welles, Roberto Rossellini, Otto Preminger, Vincente Minnelli, Chuck Jones, Gerhard Richter, and other material on film and art.
Fred Camper: Art Bio Contact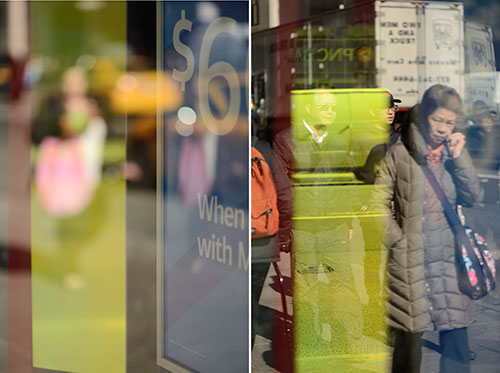 My book Seeking Brakhage, collecting most of my writing on
Stam Brakhage from 1966 to 2021, will be available for purchase
in print and ebook formats beginning Janaury 14. In conjunction with
this publication, I will attend and introduce four screenings in New York
between January 14 and 16. On January 14, the Museum of the Moving
Image will present a program of Brakhage films I curated, and then
a program of my own early films. On Janaury 15, Anthology Film
Archives will present a different Brakhage program I curated
(scroll down to Brakhage), and then on Janaury 16 the same program
of my own early films as presented at MMI (scroll down to January 16).
I have a recent Artist Statement, my most comprehensive attempt yet
to articulate the intent and ideology underlying much of my art.
The 2012 Sight & Sound Greatest Films Poll includes my list. I submitted it in order
of preference, but they alphabetized all lists by title.
Other Resources
Writing and Lectures: Writing on Film; Writing on Art; Lecture-Screenings, Courses Taught.
Film Resources: Favorite Filmmakers, Filmmaker Links (which sadly I have not been updating):
[Stan Brakhage (& Brakhage Stills); Brian Frye; Ernie Gehr; Warren Sonbert] Other: About Me, Travel, Rants; Obits, Links
Last major update December 30, 2022. This page includes links to three recently published articles of mine.